Translate VicFirth.com!
What is #VF15?
It all started when we began posting 15 second clips of our artists to Instagram. Almost immediately, fans like you wanted to get involved. We heard you loud and clear!
How do I get featured on #VF15?
Just follow @vicfirth on Instagram and submit your video clips to us under the hashtag #VF15. That's it! Every day, we'll share a new fan video! Maybe you'll be next...
News and Articles
product spotlight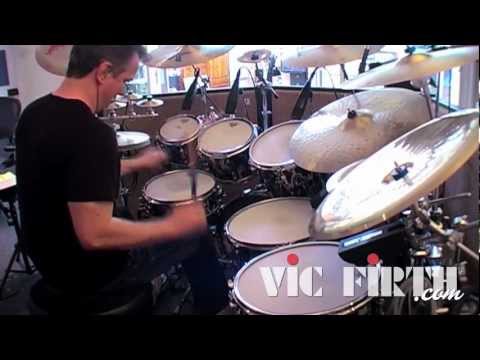 Gavin Harrison Signature Stick
An elongated ROCK shaft with a blended taper and tip. Delivers an ideal combination of power and playability. With blue Vic Grip.
factory tour
Steps 4 & 5: Squares and Dowels
Our wood is dried to exact specifications in our own specially modified kilns. Thomas Lang Performs.
Visit vicfirth.com/tour to take the whole factory tour now!