Translate VicFirth.com!
Game-Changing Moment
Chris Baker
Chris begins a recording and critical listening regimen that completely changes his playing and improves his musicality!
News and Articles
product spotlight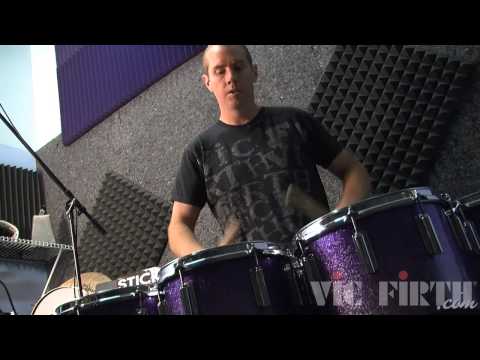 Bill Bachman's "Billy Club"
Bill's redesigned "Billy Club" is crafted in hickory for durability, lightning-fast maneuverability and a superior rim shot timbre.
factory tour
The Science Of Wood
After all, that's where a great drumstick begins! Jojo Mayer performs.
Visit vicfirth.com/tour to take the whole factory tour now!