Translate VicFirth.com!
Game-Changing Moment
Chris Baker
Chris begins a recording and critical listening regimen that completely changes his playing and improves his musicality!
News and Articles
product spotlight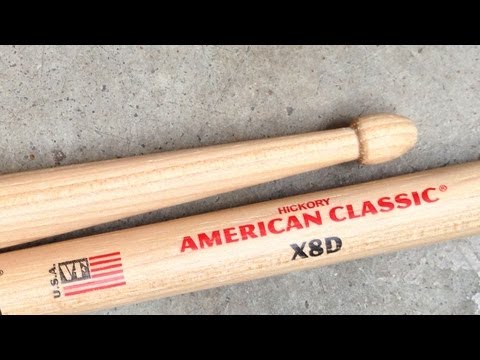 American Classic® Extreme
"Extreme" drumsticks feature extra length for additional reach and leverage over their non-extreme counterparts.
factory tour
Fate, Luck or Hard Work?
The passion behind The Perfect Pair™ Vic explains how and why he started making drumsticks in the early 1960's.
Visit vicfirth.com/tour to take the whole factory tour now!