Translate VicFirth.com!
Contest Winner!
Joe Russomano's Game-Changing Moment
Fans of Vic have submitted thousands of "Game-Changing Moments" to us on Facebook in celebration of Vic's 50th anniversary. We're pleased to announce that Joe Russomano is our grand prize winner in the Game-Changing Moments contest! Watch this video interview with Joe to hear his story!
See more fan-submitted stories here
News and Articles
product spotlight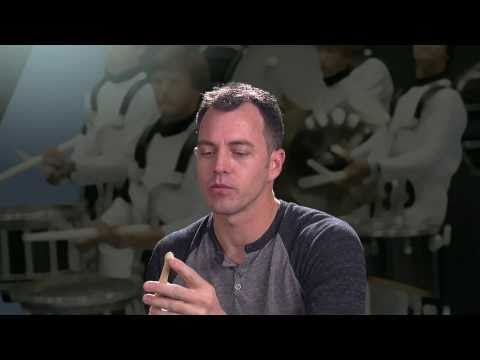 Mike Jackson Signature Stick
A thick shoulder and long taper provide quick rebound and a great "ping-shot". Long reverse taper pushes more mass to the front of the stick.
factory tour
Step 11: Injection Molded Nylon Tips
Nylon tips are injection molded to keep them from chipping or flying off. Alex Acuña performs.
Visit vicfirth.com/tour to take the whole factory tour now!