Translate VicFirth.com!
What is #VF15?
It all started when we began posting 15 second clips of our artists to Instagram. Almost immediately, fans like you wanted to get involved. We heard you loud and clear!
How do I get featured on #VF15?
Just follow @vicfirth on Instagram and submit your video clips to us under the hashtag #VF15. That's it! Every day, we'll share a new fan video! Maybe you'll be next...
News and Articles
product spotlight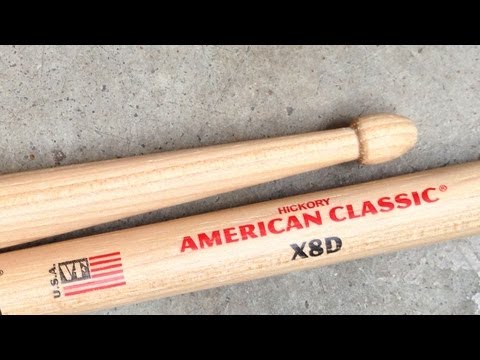 American Classic® Extreme
"Extreme" drumsticks feature extra length for additional reach and leverage over their non-extreme counterparts.
factory tour
Step 6: The Special Sander
Before grinding, dowels are sanded to guarantee uniformity. Tony Royster performs.
Visit vicfirth.com/tour to take the whole factory tour now!