Translate VicFirth.com!
Contest Winner!
Joe Russomano's Game-Changing Moment
Fans of Vic have submitted thousands of "Game-Changing Moments" to us on Facebook in celebration of Vic's 50th anniversary. We're pleased to announce that Joe Russomano is our grand prize winner in the Game-Changing Moments contest! Watch this video interview with Joe to hear his story!
See more fan-submitted stories here
News and Articles
product spotlight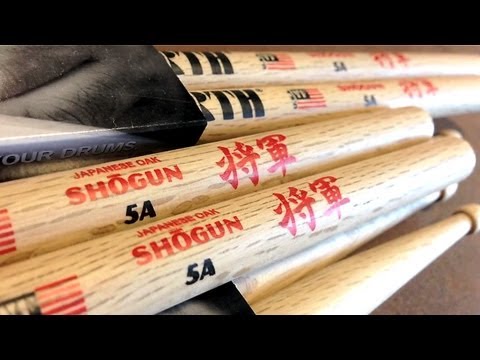 The Shogun® Series
Originally released in the early 1990's, Vic Firth's Shogun® series is back by popular demand! The Shogun® Series features the designs of the American Classic® 5A and 5B, crafted in Japanese white oak.
factory tour
Step 9: The Second Grinder
The top half of the stick and the tip profile are shaped by the second grinder. Gerald Heyward performs.
Visit vicfirth.com/tour to take the whole factory tour now!