Translate VicFirth.com!
Game-Changing Moment
Chris Baker
Chris begins a recording and critical listening regimen that completely changes his playing and improves his musicality!
News and Articles
product spotlight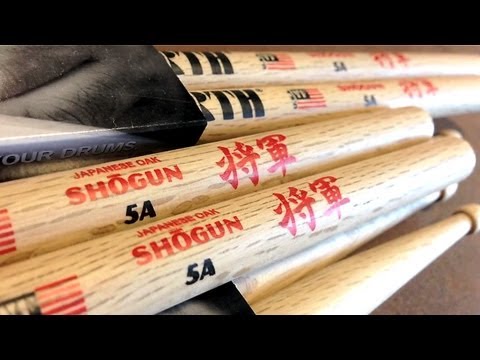 The Shogun® Series
Originally released in the early 1990's, Vic Firth's Shogun® series is back by popular demand! The Shogun® Series features the designs of the American Classic® 5A and 5B, crafted in Japanese white oak.
factory tour
Step 12: The Printing Process
Special pad stampers apply artwork to the sticks. Joey Heredia and Joey De Leon Jr perform.
Visit vicfirth.com/tour to take the whole factory tour now!